Buy Online Projector Lamps from Lamps Centre
Lamps Centre is the leading distributor of projector lamps for world renowned brands. With operations in Dubai & Abu Dhabi UAE, LampsCentre has now spread its span across major countries and cities offering projector lamps in Middle East, India and the sub continent. You can choose projector lamps from an extensive list of brands including Epson Projector Lamps, Hitachi Projector Lamps, Sony Projector Lamps and all leading projector bulb brands. We only deal in multimedia, home theatre and business projector lamps & bulbs that are genuine and provide original product performance.
UAE's favourite Projector Lamps Store in Dubai & Abu Dhabi
Buy projector bulbs and lamps from the leading dealers in the UAE, Lamp Centre. Our online store for projector lamps has the best collection of affordable and productive products from top brands and manufacturers such as Epson, Sony, Hitachi and many more.
Get The Products Delivered To You:
We are dealers and suppliers of genuine projector lamps and we ship all throughout UAE. Our customers always get top precedence and this why our online products come from absolutely original and genuine manufacturers. Name it and we have it for you in our store, be it on any part of UAE including Dubai and Abu Dhabi.
Projector lamps online at best prices
LampsCentre is essentially your one-stop shop for a plethora of products which are durable and portable and hence beneficial in the long run. Buy from the best suppliers in the trade and if you need any assistance, call our customer service as they are accessible throughout the day. To shop for genuine and original projector products mail us at info@lampscentre.com today, without any second thoughts.


Need Original Projector Lamps in Dubai & Abu Dhabi?
Only 100% Original Lamps
Original Projector Lamps in Dubai & Abu Dhabi direct from suppliers. You will find genuine projector lamps in Dubai & Abu Dhabi through Lamps Centre. These projector lamp suppliers are the manufacturers of your projectors.

Diamond Lamps
Only 100% Diamond Lamps
We also work with suppliers who sell lamps for major manufacturers. These lamps use the same projector bulb as supplied to the manufacturers and these projector lamps result in considerable savings for you as compared to OEM projector lamp bulbs.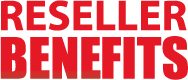 Reseller? Partner with us
Genuine product guaranteed.
Warranty and local support offered.
Great pricing & competitive rates.
Local sales support.
Account management.
Largest stockist of projector lamps.